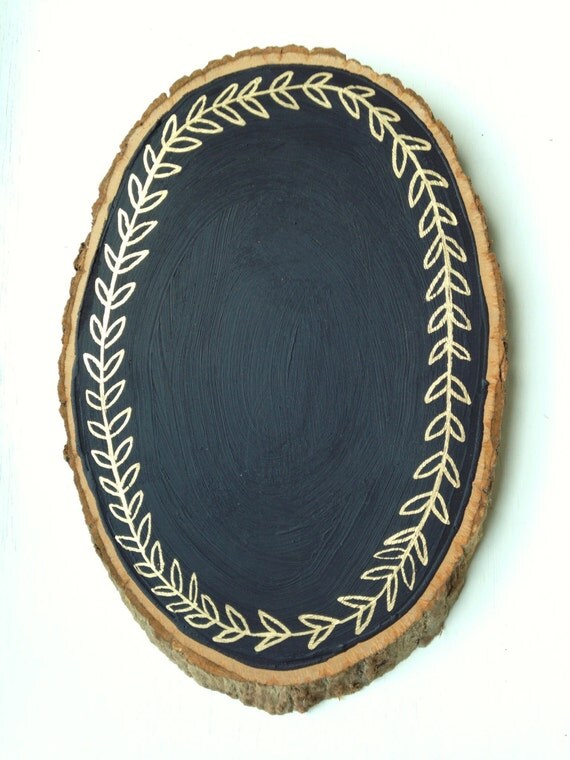 I absolutely adore the Instagram community, I think I probably have expressed my love for Instagram before. But I'm again to tell you, it really is the best and most fun way to discover shops, meet new friends and purchase handmade goodness. I found this beautiful little shop called Edolette.
Shop owner Elizabeth is based out of Texas, she is a mama and lover of all things Lovely. And boy does she make some lovely treasures!!! Her beautiful handmade items are made of all sorts of materials including wood, burlap and chalkboard, paint and twine.
Elizabeth sent me one of her lovely Basswood Chalkboards with a gold circle wreath. We are revamping our bedroom, complete with new paint, bedding and décor. This little beauty of  a chalkboard was the perfect addition to our  gallery wall of new family photos. 
Who knew something so simple, could be so beautiful and add such a bright touch to our room. This chalkboard is excellent quality, easy to hang and it's such a fun place to write little love notes to each other.
Elizabeth's etsy shop is full of wonderful little treasures! Go check out her shop and grab yourself some new beautiful décor to adorn your walls. You will not be disappointed, I promise!